Welcome to the new IAPMR Newsletter!
As part of the new activities undertaken by the International Association of Public Media Researchers, we are launching the IAPMR Newsletter. This will be an open space to share the activities organized by the IAPMR, as well as the most relevant developments, news, and events regarding Public Service Media, both for PSM scholars and practitioners. If you think you have some interesting publications or events that could feature in forthcoming issues of this newsletter or in our brand new website, please let us know via our feedback options.
In this first issue of the IAPMR Newsletter you will find the following content: the RIPE@2022 Call for Papers, an interview with Gregory Ferrell Lowe, founder of RIPE@, a conversation with Dominik Speck in our Emerging Scholar's corner, a Research Round Up focused on the funding challenges PSM are facing, a summary of the IAPMR@Dialogues from last fall and information about the new leadership team.
You can read the full newsletter here or the different sections (linked above) on our website.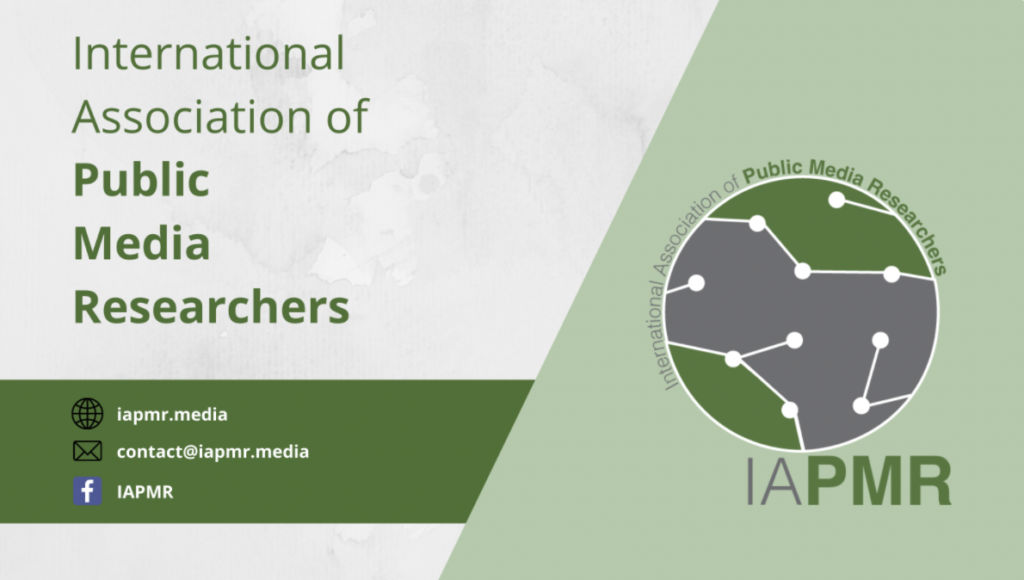 If you are interested in receiving our newsletter directly to your mailbox, you can subscribe here or read all previous newsletters in our archive.